Today we're sharing what The Sparklers' Club membership is about through stories we've collected from our members, who we call, Sparklers. Our membership has grown to over 6,000 Sparklers from its early beginnings in 2016.
Art teachers worldwide use The Sparklers' Club lesson plans, done-for-you curriculums, resources, and community groups to navigate their school year feeling organized, confident, and supported.
We know how stressful and lonely Being an art teacher can be, so The Sparkler' Club is a place to ease your burden and let you focus on why you got into teaching art to kids. By saving time planning lessons, you can better spend your energy and focus on encouraging your students to love creating art. But that's enough from us… let's hear it from our members!
Are you indecisive about joining the membership? Sparkler Stephanie Councill would ask you, Why wouldn't you join? It's the sense of freedom and confidence that Stephanie cites as the best thing about being a Sparkler. She writes,
I remember drooling over the membership and wondering how I could afford the monthly fee (at that time I was teaching as a volunteer). The idea of ​​a library of lesson plans and the bonus of a curriculum plan to follow sounded like a DREAM! Of course, it has been SO MUCH MORE than just a file of lessons! My advice to anyone debating the membership is to JOIN. The fee is so minimal in comparison to the education and resources you get. And when you feel overwhelmed, sit back and relax knowing you CAN rely on the lessons available just as they are.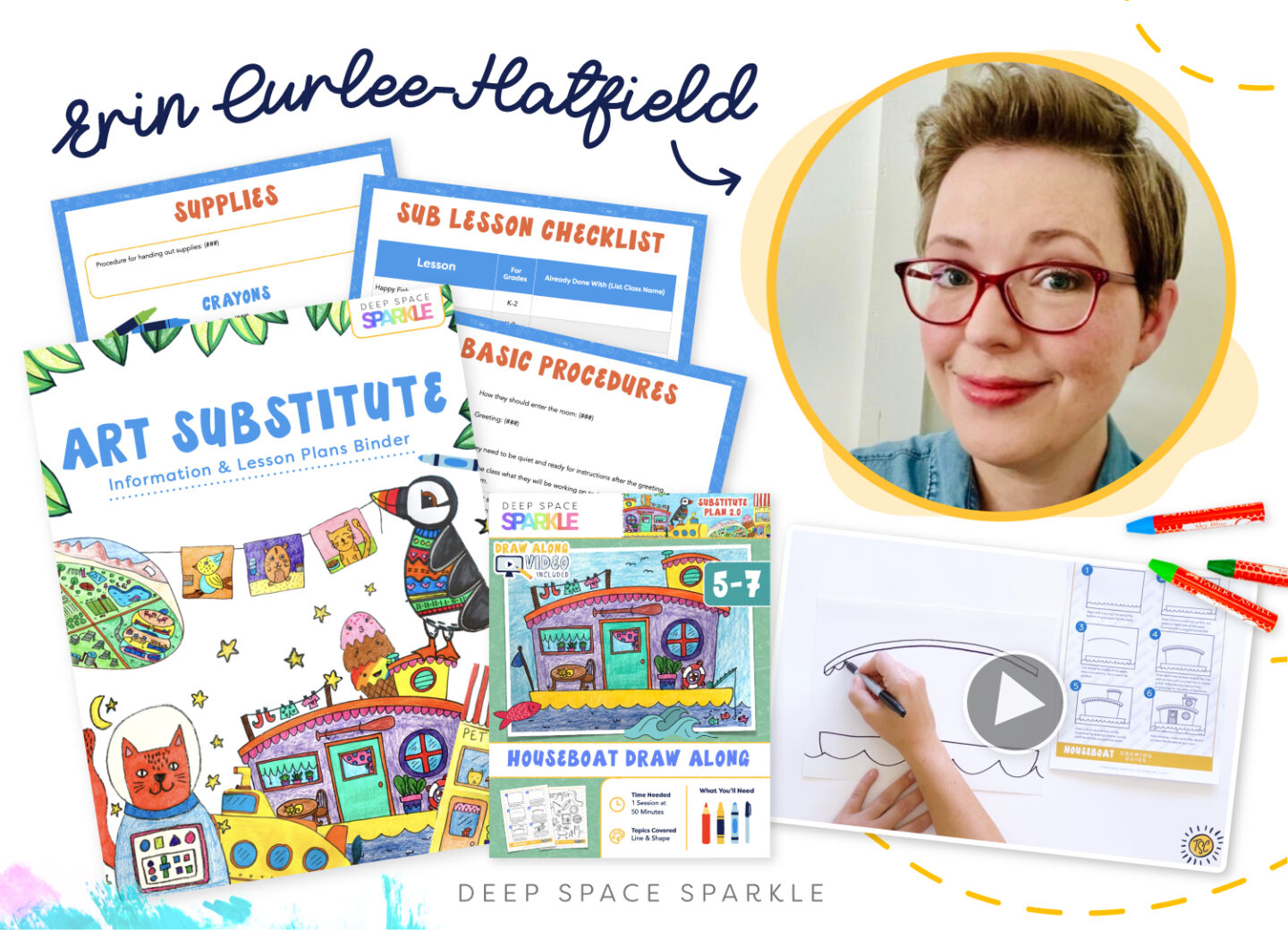 Have you needed a sub this year? Like many of you, Erin Curlee-Hatfield worries anytime she needs a substitute for her classes, but with The Sparklers' Club – Sub Plan binder her fears were eliminated while on maternity leave. She writes,
The Sparklers' Club is a game changer for me. I felt so much less overwhelmed by lesson planning, and I love the flexibility of the program. The lessons are easy to put together for subs, which makes dealing with absences so much easier! I had a baby in January of 2020, and DSS was such a lifesaver when I was putting together lessons for my maternity leave. I wasn't sure if my sub would be someone with a background in art, so I was able to choose lessons with simple supplies, and I knew the lesson plans would be easy to follow for any teacher.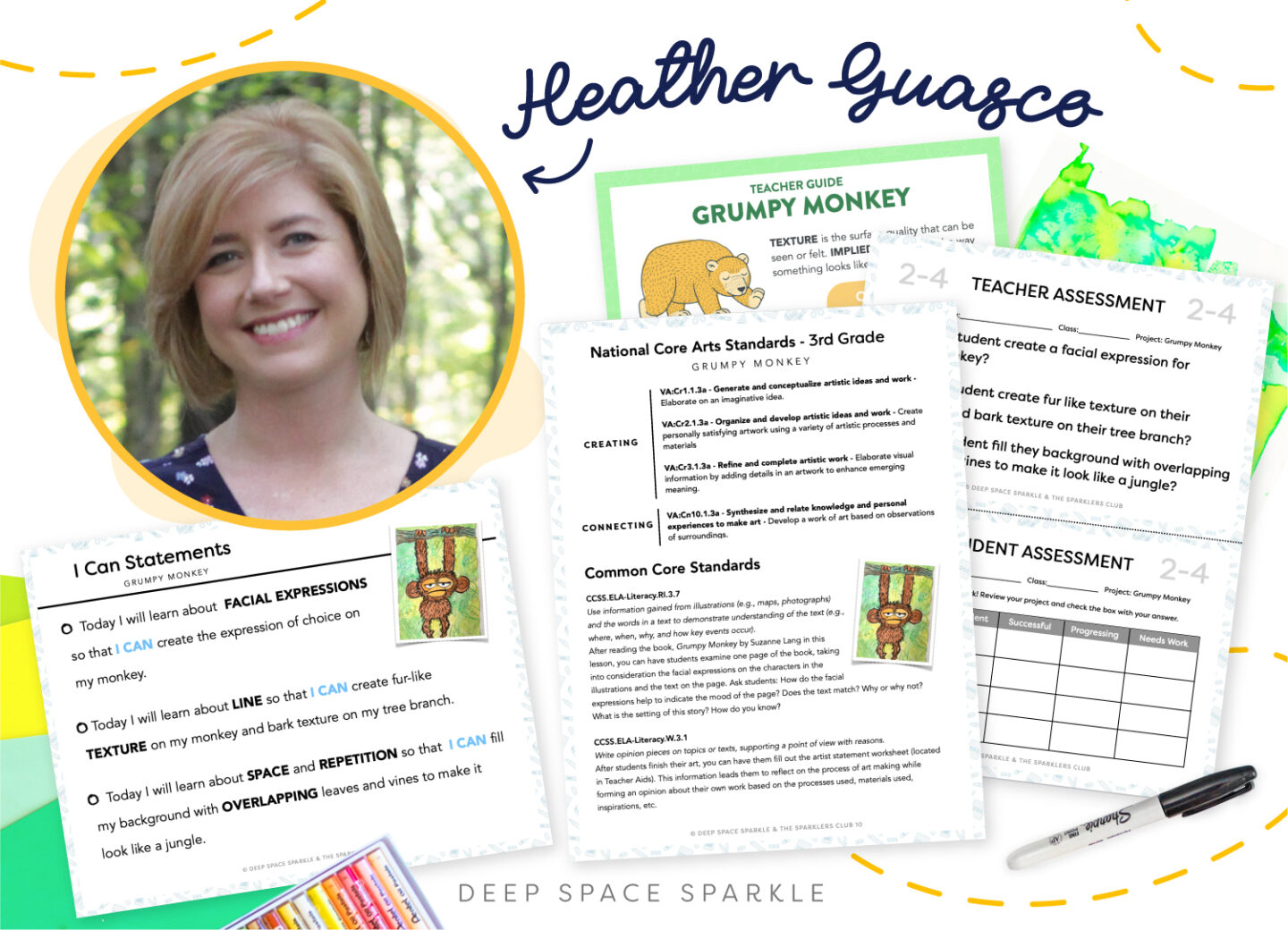 Do you struggle coming up with lessons that meet administrators expectations on standards? Heather Guasco learned the secret to successful lesson planning starts with The Sparklers' Club because the resources are designed to meet your exact specifications and are exactly aligned with grade level expectations and skills. Heather writes,
Coming from my general education background, I am used to studying the standards and working backwards to plan curriculum that gets us to our end goal. I approached art the same way, which made Deep Space Sparkle the best choice for me for two main reasons: standards are always included, and "I can" statements are written for students to understand the specific skill or concept we are practicing with each art lesson. This has huge appeal to me as an educator!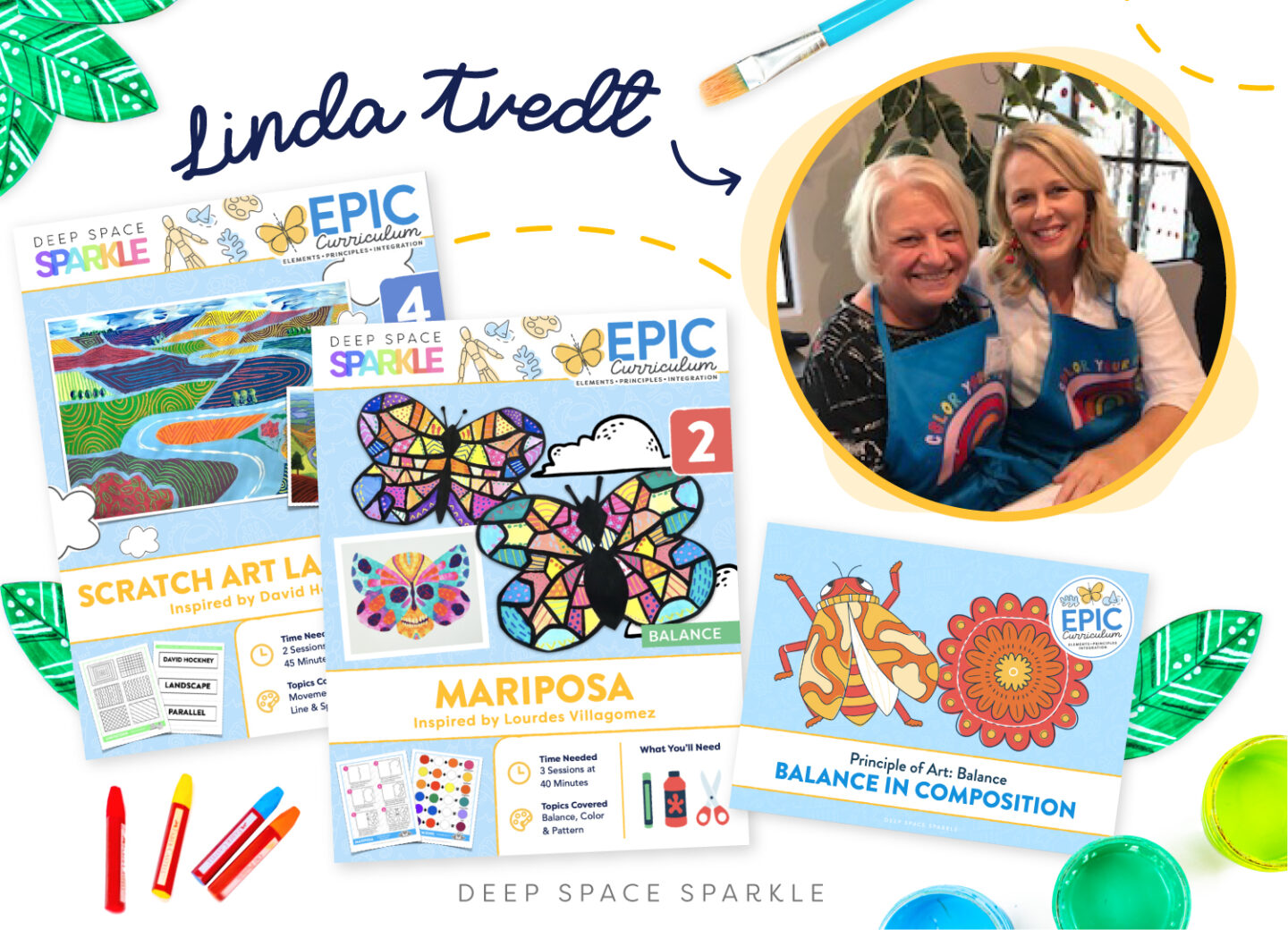 Are you a bit of an art novice, and might need a little bit of artistic inspiration? Sparkler Linda Tvedt has been with us since the very beginning. She writes,
This is my 5th year teaching, I have learned a lot, mostly through The Sparklers' Club membership… I had never used chalk pastels, oil pastels, tempera paint, I did not know how to guide a directed drawing, I didn't know anything about artists… other than that Van Gogh, Monet.. etc. were artists. I was 58 when I realized what I should be when I grow up… an art teacher! So I have no formal training or art education, but with Deep Space Sparkle… it has made me not only an art teacher, but a very competent and confident art teacher. None of this would have been possible without The Sparklers' Club.
There is room for everyone inside The Sparklers' Club. If you're interested in beginning your own Sparkler success story… Click HERE to join our waitlist.